Kitchen Renovation Mistakes
I have been fortunate to work with some highly skilled tile installers and, to be frank, it is both art and science. These tile DONT'S are not all related to tile installation, but they prove that a successful installation requires ONE vision, preferably from a professional designer who can prevent these mistakes. When we work on a renovation, we provide the details to everyone on the building team (from the electrician to the tile installers) so the design is cohesive and prevents problems like these:
1. PLEASE use the same color switch plate cover as the tile or wall!!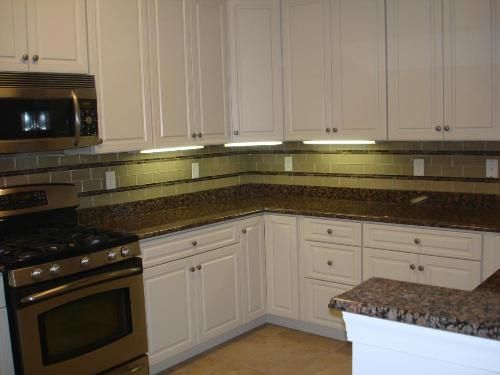 2. I always design kitchens to have the electric located just above the countertop. This prevents unsightly appliance cords from dangling and makes for a more elegant and streamlined look.
3. If you plan on using an accent tile, DO NOT get a countertop slab backsplash. It increases the budget, looks amateurish, ruins the design of the accent tile and forces us to move the electric higher on the wall (see #2).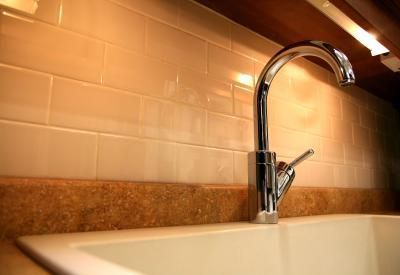 4. Tile should end with the UPPER cabinets, not the countertop. In this instance, it should have ended in the corner. Otherwise, you get a very strange, unattractive overhang that looks bizarre.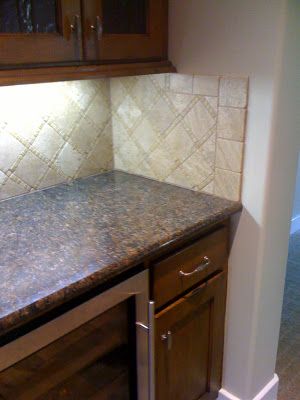 5 & 6 Think through your backsplash design. Ask yourself these questions: is it proportionate? Timeless? Does it enhance my kitchen? This decorative insert is completely gratuitous and disproportionate.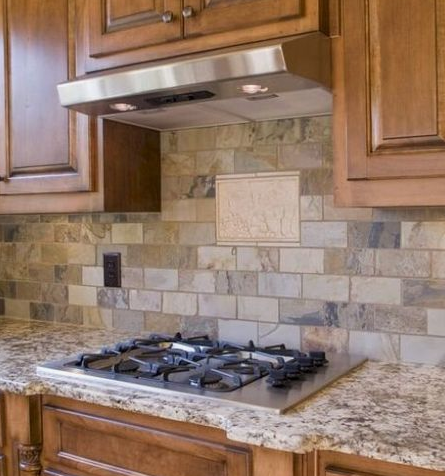 The backsplash competes with the countertop, doesn't it? Either the countertop must be the star or the backsplash – you can't have two divas in the same kitchen!
7. DO NOT ask your tile installer to select your tile. PERIOD.
If you're planning a kitchen renovation and need a professional kitchen designer, schedule an
Interior Design Consultation
to discover how we can save you from a myriad of 'design don'ts!'
Have a well-designed day,