Perfection in Interior Design
I first heard of the term 'wabi sabi' while visiting Taiwan. Wabi-sabi was explained to me as a deep appreciation of things that are imperfect and impermanent. In a world seemingly filled with Instagram influencers hawking 'perfection,' I embrace things that are perfect in their imperfection.
Clients have heard me say: "Mother Nature does what Mother Nature does." Things that are organic, natural and handmade will NOT be uniform or consistent. And therein lies the beauty: perfectly imperfect. Wabi sabi.
Leather
When working with Full-Service Design & Implementation clients, I use an 'Expectations' document to explain that some things are inherently flawed, which, frankly, is the beauty. For example, we remind clients that leather may have neck wrinkles, branding marks and scars. In fact, higher quality leather, requires less processing so scars and wrinkles are more pronounced. If you WANT these things, they are elusive and difficult to locate: wabi-sabi.
Stone
Recently I presented clients with this mosaic tile. It's made of small individual pieces of stone and marble, and is stunning. As I was sourcing complimentary subway tile, it became evident that the mosaic tile – with variations of color – would need to be paired with a handmade subway tile to fully appreciate it. A perfect, machine-made subway tile looked 'off' next to the mosaic.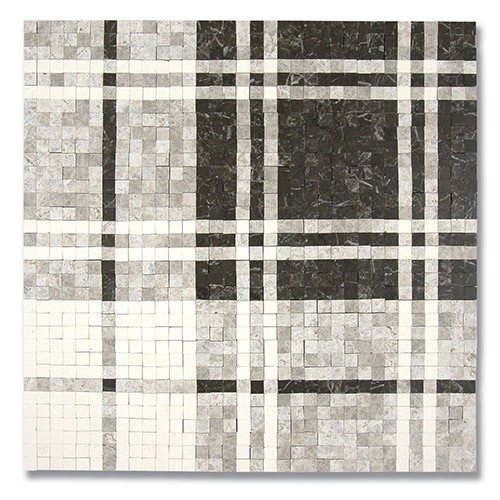 Handmade
There is a terra-cotta tile, called Saltillo, which was common in the 1980s and continues to be popular in southern states. What makes the tile wonderful is it is dried outside (before it is fired in a kiln) – so it isn't uncommon to see tiles with the slight impression of bird's feet or even paw prints. I'm the #DogDesigner so I consider any tile with a paw print to be good luck!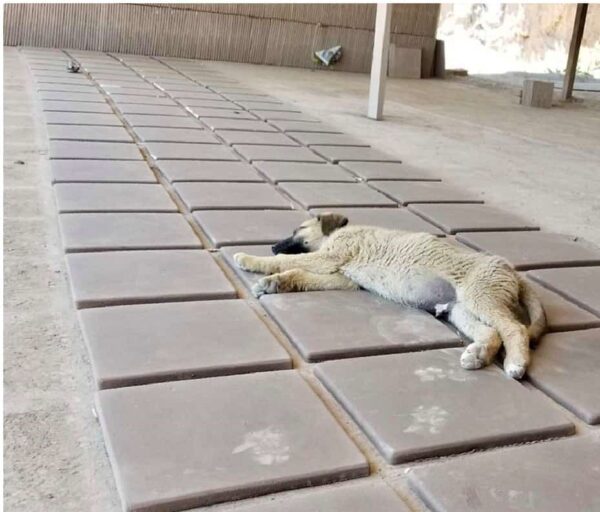 Nothing is perfect; human hands make things. My job as the designer is to define industry standards and tolerance level based on experience and knowledge. Machine-made items aren't random and natural materials aren't uniform. The marble sample I show clients is guaranteed NOT to look like the actual marble slab we use. We plan accordingly because there is something timeless and beautiful about using natural and handmade materials.
Add this word to your vocabulary: flawsome!
Have a well-designed day,